Read what some of our clients and colleagues have to say about our work.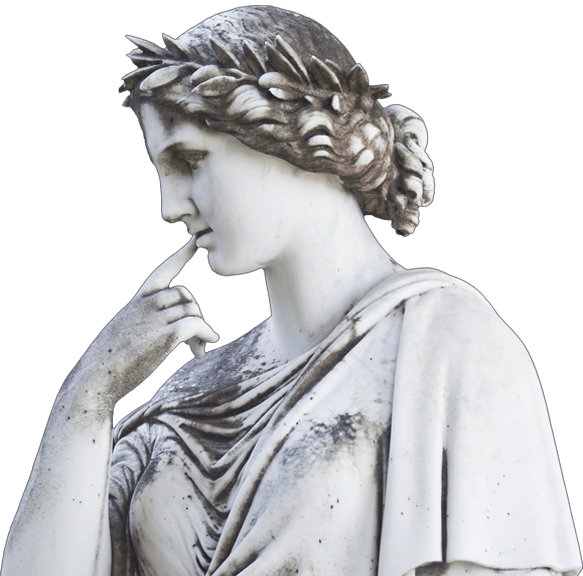 It is just not possible to express how much I esteem and respect the Pukrufus team! I am so impressed with their creative talent. More than that, they are an absolute joy to work with! They are collaborative, flexible, knowledgeable, brilliant, energetic, responsive, dedicated, fun, and so much more. Over the years, I have seen their talents and abilities explode! I recommend them to anyone I meet who needs marketing, creative and branding services. They have been an immensely valuable partner to me and our business. I consider them friends and allies that I would trust with my life and business! Reach to me anytime to learn more.

Over the past two decades I have had the privilege of working with some of the best in the industry. When recently producing an online coaching program, I hired Pukrufus and I have to say, it was absolutely and unequivocally the best choice I could have made. They are without a doubt one of the best in the industry in my opinion. They not only listen well, but grasp the vision one presents and are able to bring it to life. I highly recommend Pukrufus.
I first hired Pukrufus to do a fresh branding job on my company and to give everything a consistent look and feel. I was taking a risk and hoping they were any good at what they did because I knew them personally! Now, years later, I couldn't be more happy with their professionalism and creativity. They impressed me early on with their ability to take my explanation of an idea I had and bring it to life with their designs. They are fair-minded with their pricing and packages and consistently over-deliver. They are a titan in their industry who just hasn't realized it yet. So get them while you still can...

Pukrufus was referred to us (Viruserv) through a mutual friend. They created our brand identity, got our site up quickly, and created our products' beautiful renderings. They're a true asset that has helped our company immensely. If you need someone with these talents, look no further!
I cannot stress enough the pleasure it has been to work with Pukrufus this past year. Their performance, professionalism, and dedication to quality shine through in their work. Their creative flair and innovative ideas have taken our projects to the next level. I feel that they have been the key to our success. I highly recommend Pukrufus to anyone looking for a top-notch, creative professional with the credentials that truly back it up!

Pukrufus employs only talented and detail oriented communications professionals. I always knew that they would do a great job on any project I worked with them on and would highly recommend both them and their work.
I hired Pukrufus to help redesign the branding and marketing materials for my company and have had an excellent experience with their work. They delivered the desired products in a very cost effective and timely manner and have been able to handle all the challenges I have given them. Their work has and continues to produce increased leads and new clients for my business. Years later and I still have people commenting on the quality of their work.

Pukrufus is one of the best graphic design teams I have worked with in my 26 years in the business. They are fast, good, and very fair on pricing. Of greatest import to me is that they understand the demands of direct response marketing and are willing to work with me to generate great results.

Pukrufus is fantastic. So happy we met them and started to work with them. Their website design and branding is spot on and really helped take our company to the next level with fantastic graphics. They listened and implemented ideas to help our business grow. 100% recommend the Pukrufus team for any design of your digital needs.
I have had the pleasure of working with Pukrufus in many environments and on many unique projects. They are the best! Working with Pukrufus allows you to be visionary while they do all the work to bring your advertising or marketing vision to pass. They are reliable, quick, and reasonably priced. You will not find a better designer for your website, business logos, letterheads, newsletters, advertising, and a host of other marketing tools. Invite Pukrufus and watch the miraculous marketing unfold!

Pukrufus and I have brainstormed on several projects. They then would come back to me with several concepts and we would brainstorm again. It was amazing what he came up with. Now when I hire them I just tell him basically what I want and tell him to make it look professional. They come through every time.
If you want a design, logo or visual masterpiece that represents your vision, choose Pukrufus. They have helped us visually bring our Presidential campaign in Mali to life. They are always available to help and are always ready to try new things to enhance a design. I have personally worked with them for almost 10 years and am constantly impressed by their work. You will not be disappointed. For your logo, design, advertising and branding needs, Pukrufus is the one for the job.

I have been working with Pukrufus for over 2 years now and their skill level is off the charts when it comes to graphic design and web development !! I highly recommend working with Pukrufus to take your company to the next level.
The Pukrufus has the master illustrators. If you have illustration needs to be done, Pukrufus can do it! They can mimic any style that you need. I have worked with many illustrators throughout my years as a graphic design and online marketing strategist and I have never met one that can match any style, until Pukrufus. They can match any style. They can illustrate anything. They can make it cartoony or realistic and anywhere in between. I completely, wholeheartedly endorse and support Pukrufus for their superb illustration services.

Pukrufus' skills and personality make them a pleasant and trustworthy source for any business needs.

I'll post a picture of the cover of my book, and you'll know why you should work with Pukrufus.
We are eager to help you prosper, so reach out to us today and let's make a plan to make you shine. Schedule a Free Consultation or complete the form below so we can meet with you and build a plan for your business.